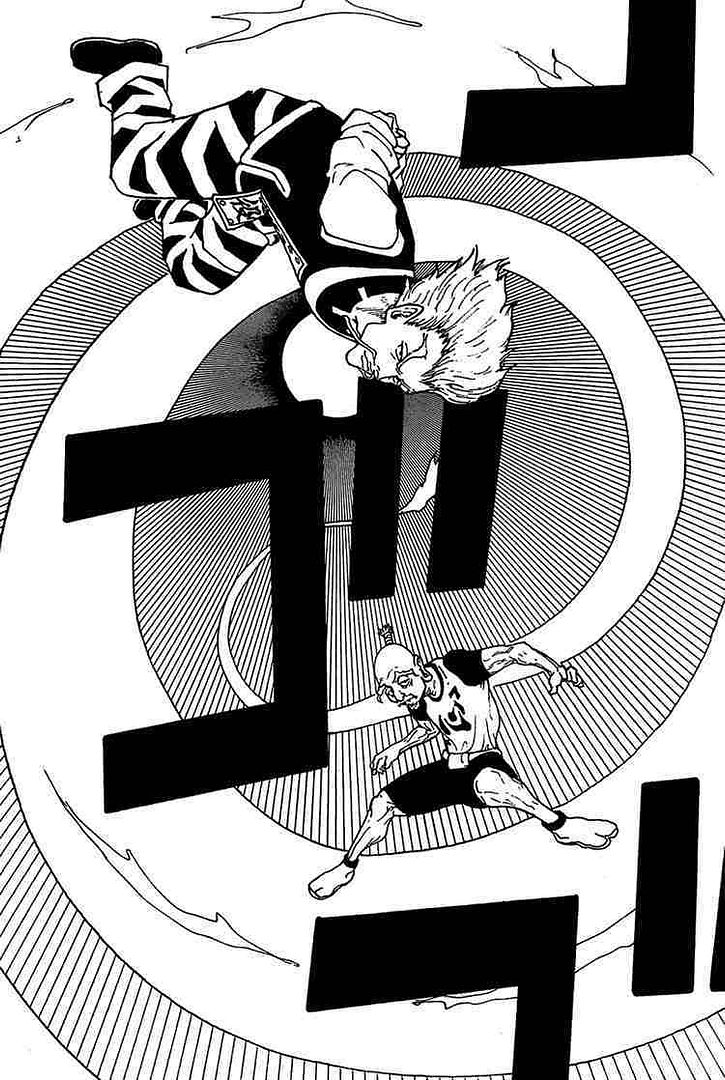 Hunter X Hunter ~ Chapter 263, Page 12
---
No, I'm not changing the schedule of this blog's episodes - It's still during Mondays. Every Monday of the month, you'll get a glimpse of what's happening in my life. It's just that my life is kinda revolving between my Thesis (Web Application) and the Prelim Exams tomorrow and this Friday, so please bear with the slow month. But enough excuses, and lets get on with the show:
---
:: TropangGaius Hobby :: Valkyrie Addiction ::
Juner, the Tropa's Wizard, is already at level 90. Austin & Jeff, a Hunter and a Priest respectively, is at level 87+ (That's yesterday). Boogie's at level 70 (a Rogue), one level higher than me (a Crusader). Considering that we only started playing 3-4 weeks ago, I think Ragnarok Online Valkyrie is becoming the new Magic:the Gathering of the Tropa. Anyway, I cannot really play because of my Academics... Or can I?
That's what happens when a programmer is really bored. *sigh* It's getting hard to power level... And I've got a lot of things on my ToDo List... Waahhh I need to prioritize gawd darn it...
:: Academics :: Still *Thesis Mode* ::
Gawd, this damn thesis is in the way of every freakin thing I want to do. I think it's taking over my life. Anyways, I think I'm almost at 7th Milestone, three more and I'm free. Oh wait, there's still testing and two chapters left...plus the Final Oral Defense... WAAAHHH!!! o__0 I don't want to talk about this here...
:: TropangGaius News :: Christmas Party ::
Well, we (Me and Austin) are planning to have a Tropa-wide Christmas Party. The current option is as follows: Dec. 22-23 2007 (This coming Saturday), we're going to hang with the Kasambahay Crew at their (Unofficial) Christmas Party - this setup takes care of logistics since we won't have to worry about the place or the food, we'll just pay 250php (Most likely less, but not more) and every thing's taken care of.
A couple of downsides though: Me, and the Tropa. My family is having a reunion this Saturday. This Saturday night, to be exact. Also, Emil might be there (Worst case: Aubrey would be there too) as well as his tropas. I don't have any quarrels with him, but I'm not sure If he'll stay safe when I'm drunk and Edwin's with me. That combination will be one BIG problem. Next problem: Since we're just hanging with the other crew, I don't think it's possible to separate our Tropa with theirs - meaning, it's not just a TropangGaius party, it's a Kasambahay + TropangGaius party. That might lead to some people going emo (such as me) or some people being OP (Out of Place) or even being the reason why they can't come (Hello Miki!).
I'm working on my side of the deal, but can you guys work out your side of the problem? Vote on the sidebar please, or better, comment! There's a "Comment" link below this post.
:: Girls :: No ::
Guess what? *sigh*
---
I guess that's that. I'm sorry I can't update the blogs more, I'm just really busy. I promize I'll update more regularly after the Thesis is finished o__0 Ciao peeps, and Vote Plzz!! ^^